I've created myself a little at-home getaway with this cozy desk area in my bedroom. It's away from my tools, away from distractions, and in the perfect atmosphere to sit and reflect on the year that has really changed the world. 
2020 started off affecting my family in a way that's hard to imagine. On January 3rd, 2020, my mother passed away after a decade-long battle with Parkinson's Disease. A year ago today, my sister and I woke up in our childhood home with our father and spent the week remembering the amazing life our mother had, and all the wonderful memories she has given us. It's hard to believe a year has passed.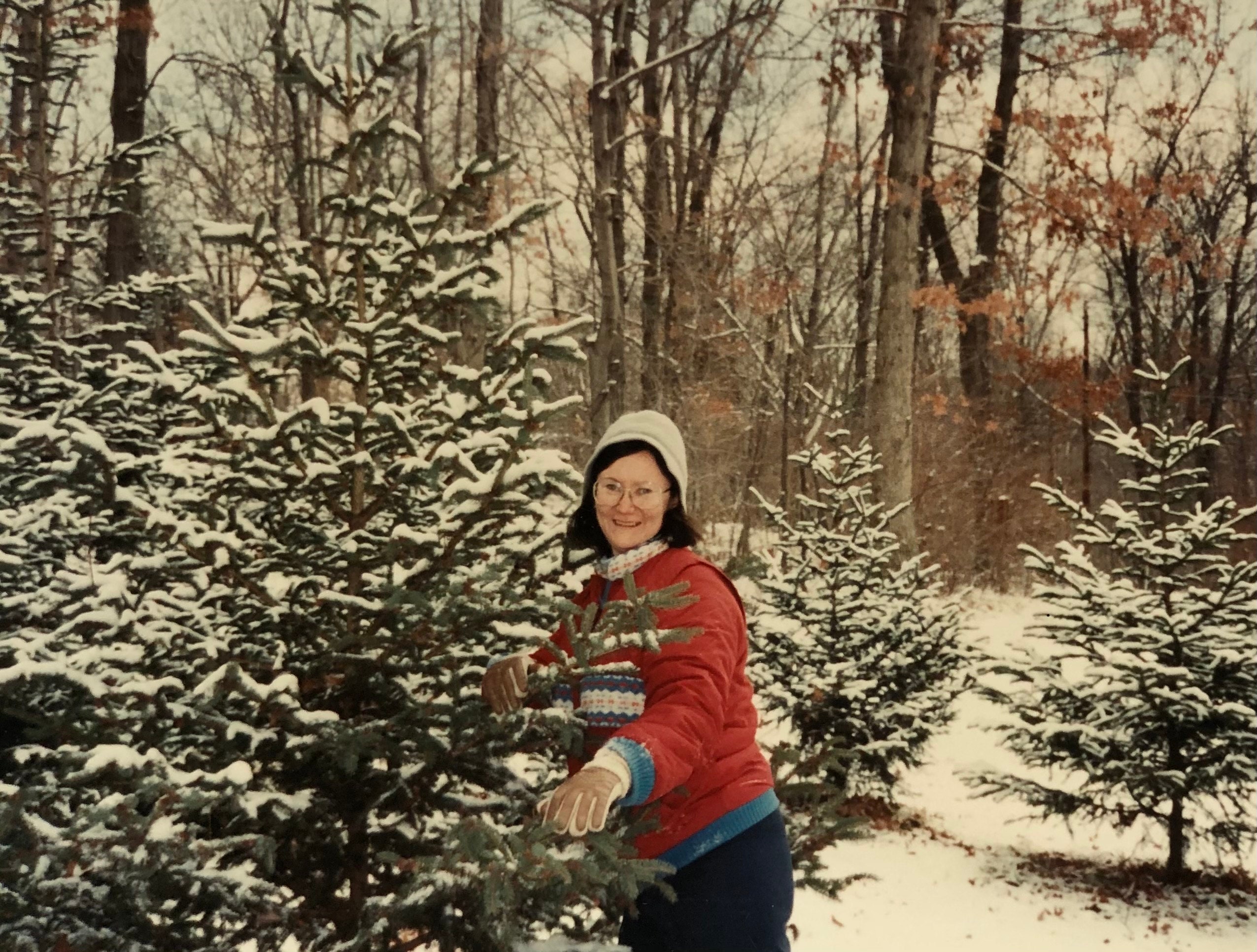 What a year it has been. Along with the rest of the world, I breathed a huge sigh of relief last night as the clock struck midnight and I kissed my husband, my children, my dog and my cat and welcomed 2021 with open and eager arms.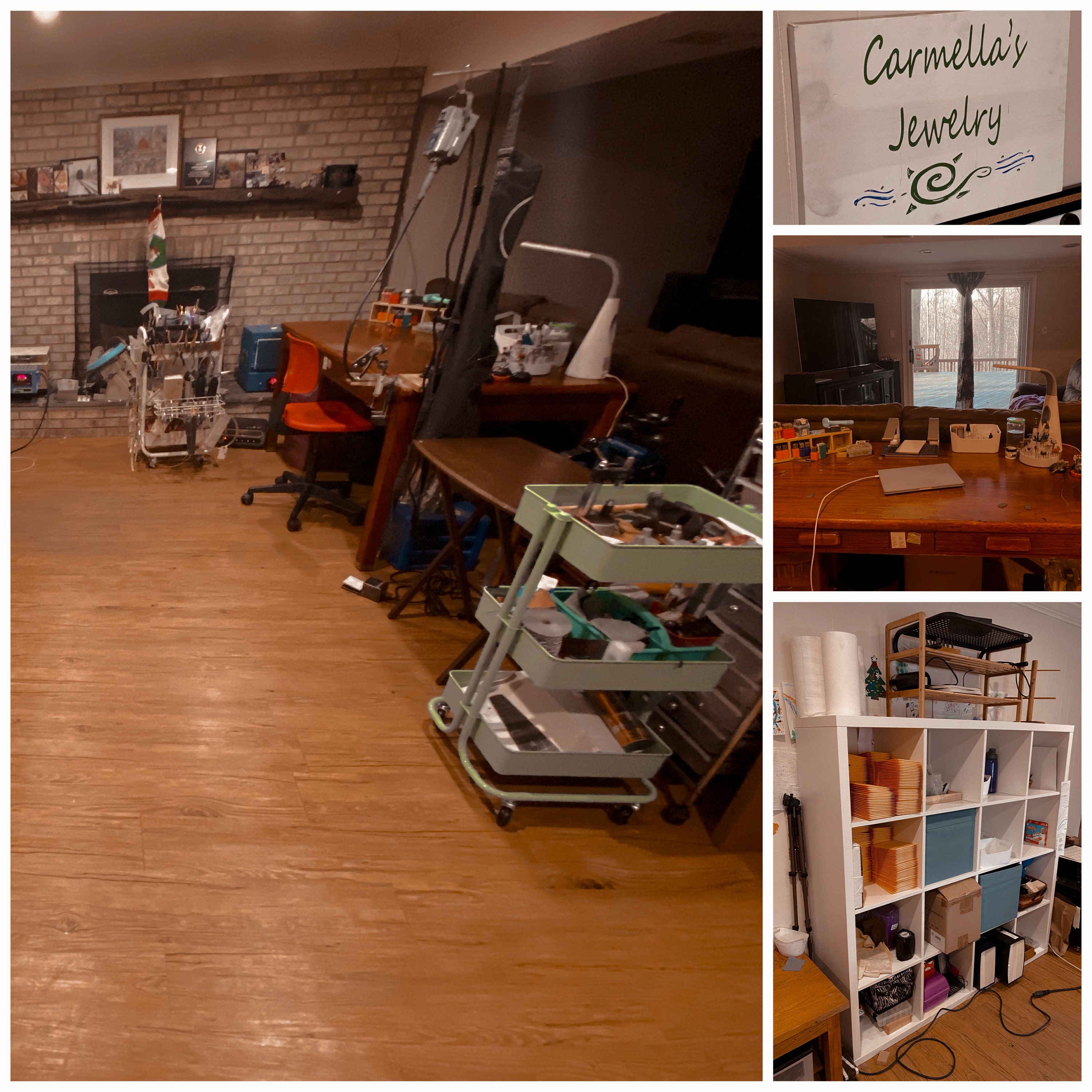 One of my goals this year was to rearrange the work studio for my jewelry shop and on Tuesday of this past week, I took my daughters, all masked up, to the IKEA in Woodbridge, VA. We waited in line for about 15 minutes before we could enter because of the capacity restrictions. As soon as we were permitted entry, we proceeded toward the office shelving area of the store so I could find some better storage options for my shop area. I got an awesome large piece of shelving and promptly spent Tuesday evening putting it together. My main reason behind the better storage area was that it gave me an excuse to rearrange my entire work space. For the past year and a half, my desk has been up against a wall in our basement, but with the shelving now up against the wall, I was able to move my desk so that it's facing the sliding glass doors of our basement, which look out over the forest behind our house.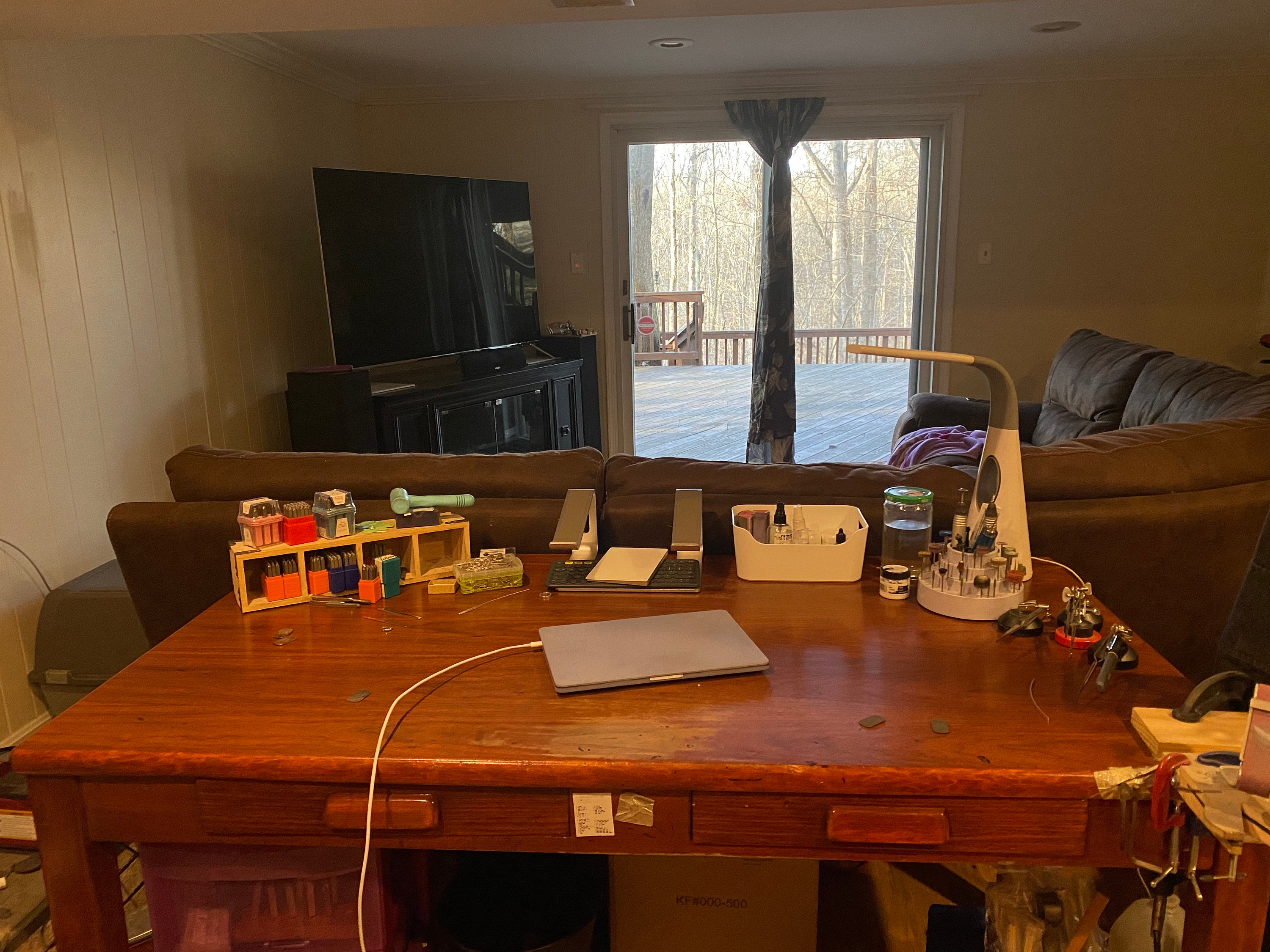 I'm SO excited about my new view! I think this will honestly do me a lot of good throughout 2021. Being able to see the trees and birds and nature while I work will hopefully help keep me centered as I work on orders, create my jewelry, and keep in touch with customers throughout the day.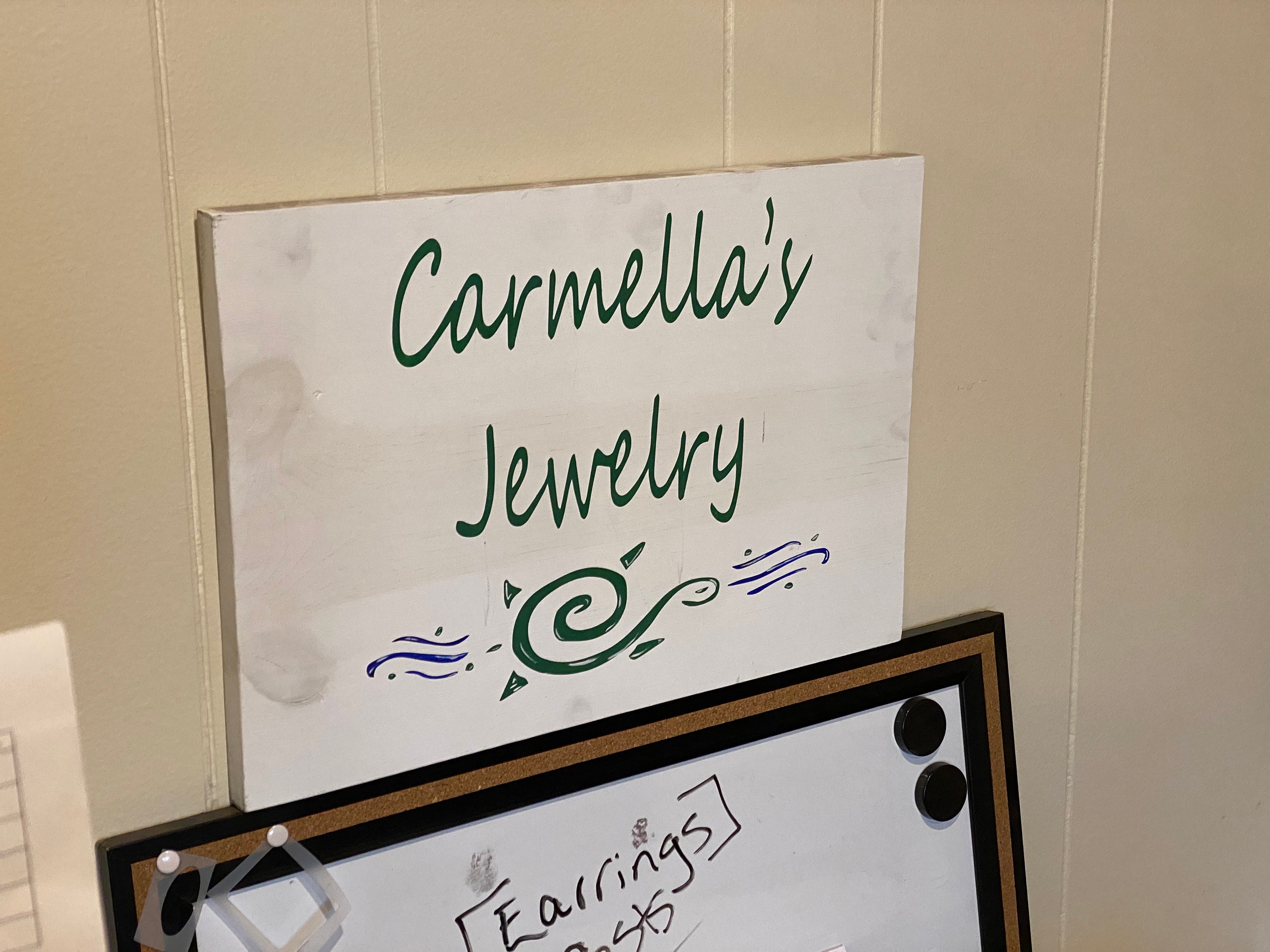 Another exciting thing that's happening in 2021 is the fact that Carmella's Jewelry, which truly feels like a third child to me, is turning 10! It's bizarre to me that ten years have passed since I first decided to start selling my handmade jewelry on Etsy. Since then, I've truly built it from the ground up. Aside from a short soldering class I took during the summer of 2018, everything I offer in my shop today is something I've taught myself to make. It is a wonder to see how much my jewelry designs have transformed over the past decade, and I only hope that it continues evolving and growing over the next ten years. 
I hope to start blogging on a more regular basis throughout 2021, and creating videos for my Facebook and Instagram pages of my creation process and new items coming to my shop. 
I couldn't be more excited about the prospects of a new year, and I'm so grateful for everything Carmella's Jewelry has given back to me through the years. This shop has given me purpose, ambition, creativity, imagination, and when I was in a dark place professionally in 2017, it gave me a foundation to build my own career. I'll be forever thankful to my wonderful customers, and to my family and friends who've helped support this small business that I love so dearly.

I hope we can all continue taking things forward, one step at a time this year. 2021 is like our Phoenix year. Rising us all up from a year of hardships. I know I feel stronger and more resilient for having come out the other side of 2020. 
Here's to a fresh start, and a wonderful New Year to you all!