My daughter, Jane, is 6 years old and just started the 1st Grade at the beginning of August (our district has a weird schedule). She kind of hated Kindergarten, which was sad because I remember it being pretty fun and easy, but she had a lot of difficulty staying quiet during the day so she basically got in trouble every day. This year is like the complete opposite, according to her anyway (as in, who knows if she's a class clown, the teacher and I haven't had many talks yet). 
She says she loves school every day and that she loves her new teacher. I personally love seeing her so happy when I pick her up every day and I thought of that when I was deciding on a bracelet to make today. I like that it's from the student.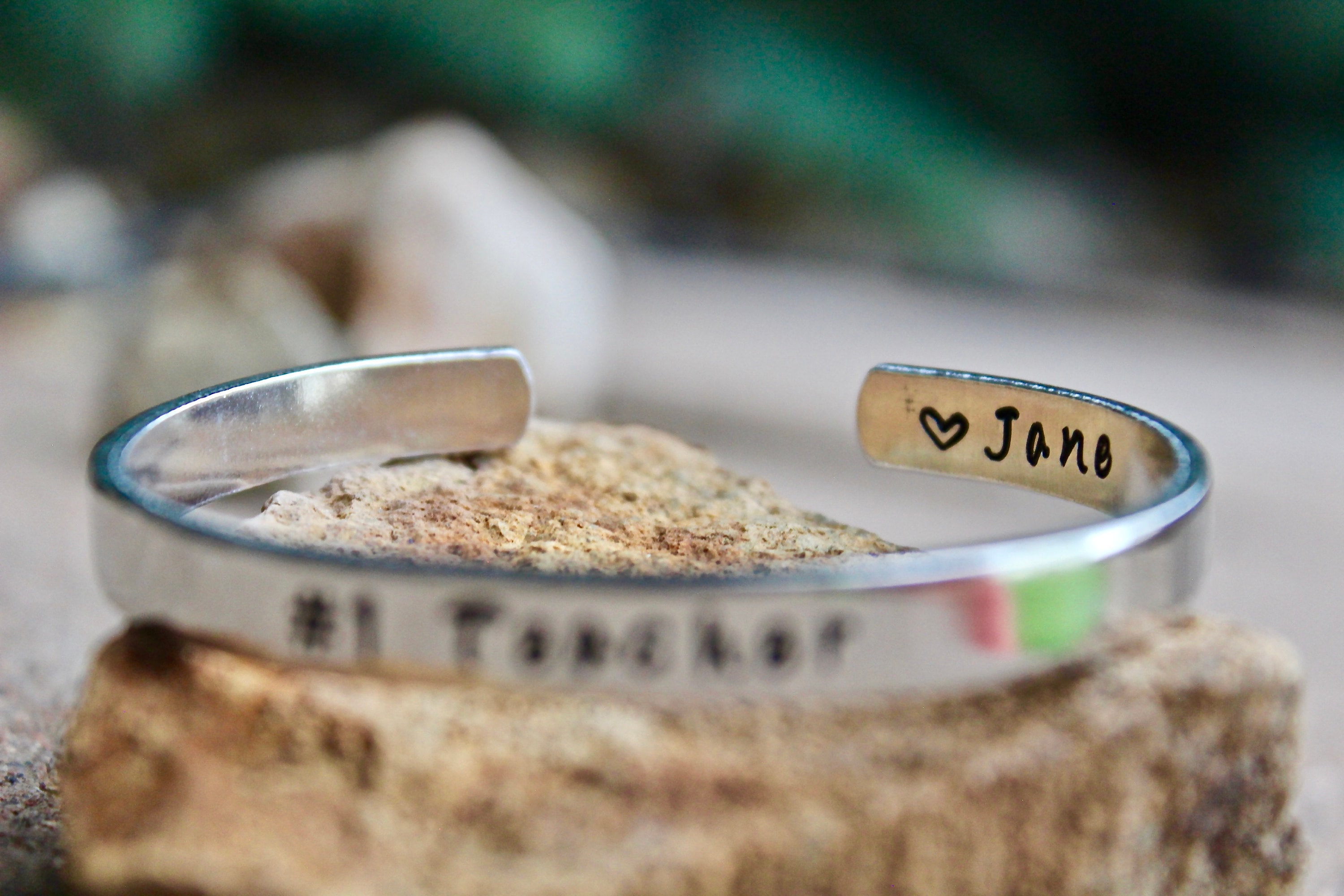 Today was an excellent day. I fulfilled over 10 orders, went for a nice bike ride, took a bath afterward (did my mindfulness then...it was the best), chatted with another daycare mom who is super nice, took my girls to the park, made them dinner, bathed them and got them to bed, now I'm listening to a jewelry making podcast and writing this post (multi-tasking is a superpower of mine).
I hope everyone out there had a wonderful day as well!