I made it!! I missed a few days, but I made 30 bangles on 30 days, so I still call it a win. I also spent some time every day being mindful for at least a few minutes. It was also on my mind every day, which is good for habit forming (right? makes sense at least). 
It's September...kids are basically all back to school...the weather is cooling down...there are Halloween decorations everywhere...and it all reminds me that my favorite season is finally just around the corner. Autumn...Fall...whatever you call it, this cooling crisp sweater weather (without scary piles of ice and snow making driving treacherous) is my absolute favorite time of year. The smell of apple candles, the sight of changing leaves, the way it feels to have a cool breeze chill my skin...all of it makes my heart warmer for a few brief weeks. 
It felt like a fitting phrase for my final day of this mantra cuff challenge.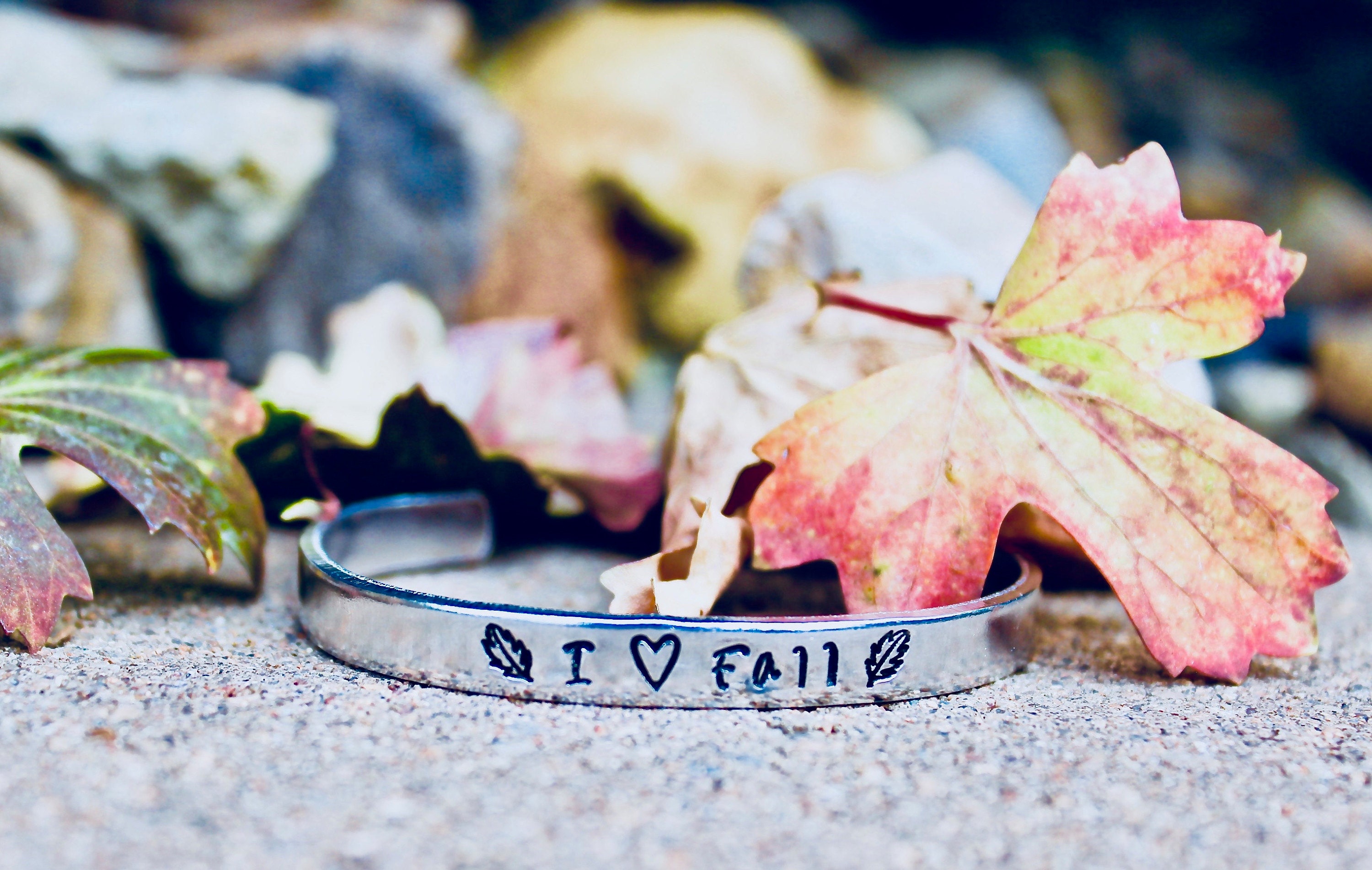 I also had the most delicious afternoon for mindfulness...I went swimming for about 30 minutes, then layed (laid??) on a pool chair for 30 minutes, then spent about 15 minutes in a hot tub (all on our local AFB...we have an annual pool pass)...it is my favorite way to decompress...being in the water, then letting the sun dry and warm me...then reading a Nora Roberts book while finishing out the whole trip in the bubbly hot tub..it was perfect.
Now I'm drinking some wine and feeling grateful for a great day after a couple of crappy days.