Over the coming weeks I plan on adding many new bracelets to my shop. I'm super excited about the new inspirational bangles and I plan to do a blog post each day for the month of September, talking about the new bracelet or bracelets I've added to the shop and what they mean to me. If anyone has a special request, don't hesitate to reach out to me! I may even create discounted samples for use with photographing each piece.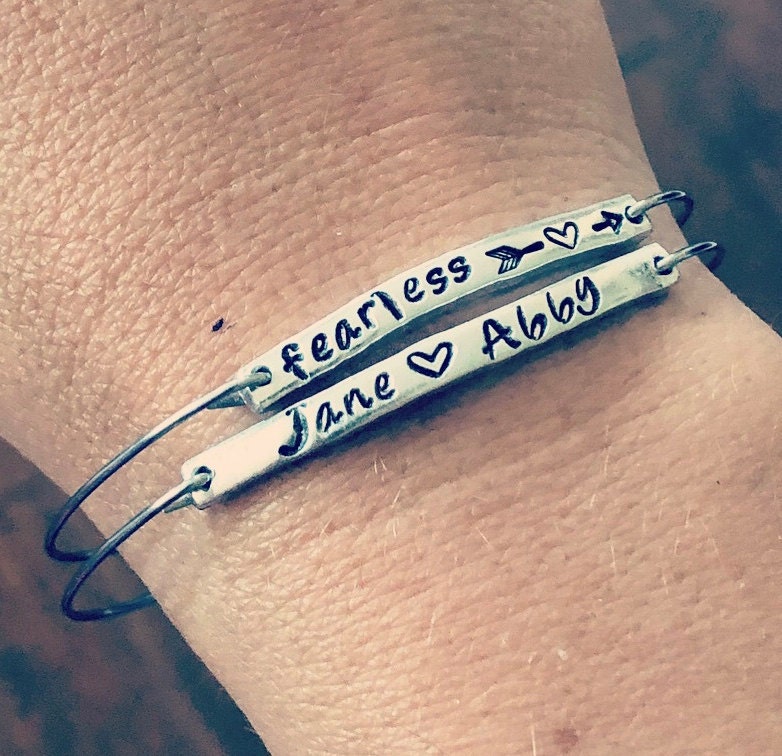 To give you a better idea of what I'm creating, each "clasp" with the inspirational phrase is created from 12 gauge sturdy aluminum, which is lightweight and will never tarnish, and the bangles themselves are created with a thinner stainless steel wire that won't lose its shape. They'll also open on one end with a slightly larger hole, so it'll be easier to add/remove charms.
I can't wait to start offering these bracelets in the shop! I hope you all are as excited as I am!