I feel like getting into the double digits of any challenge is both triumphant and challenging. I am both proud of myself for coming this far on a self-imposed goal and I'm also worried I won't be able to keep up with listing a new item every day for the next 20 days.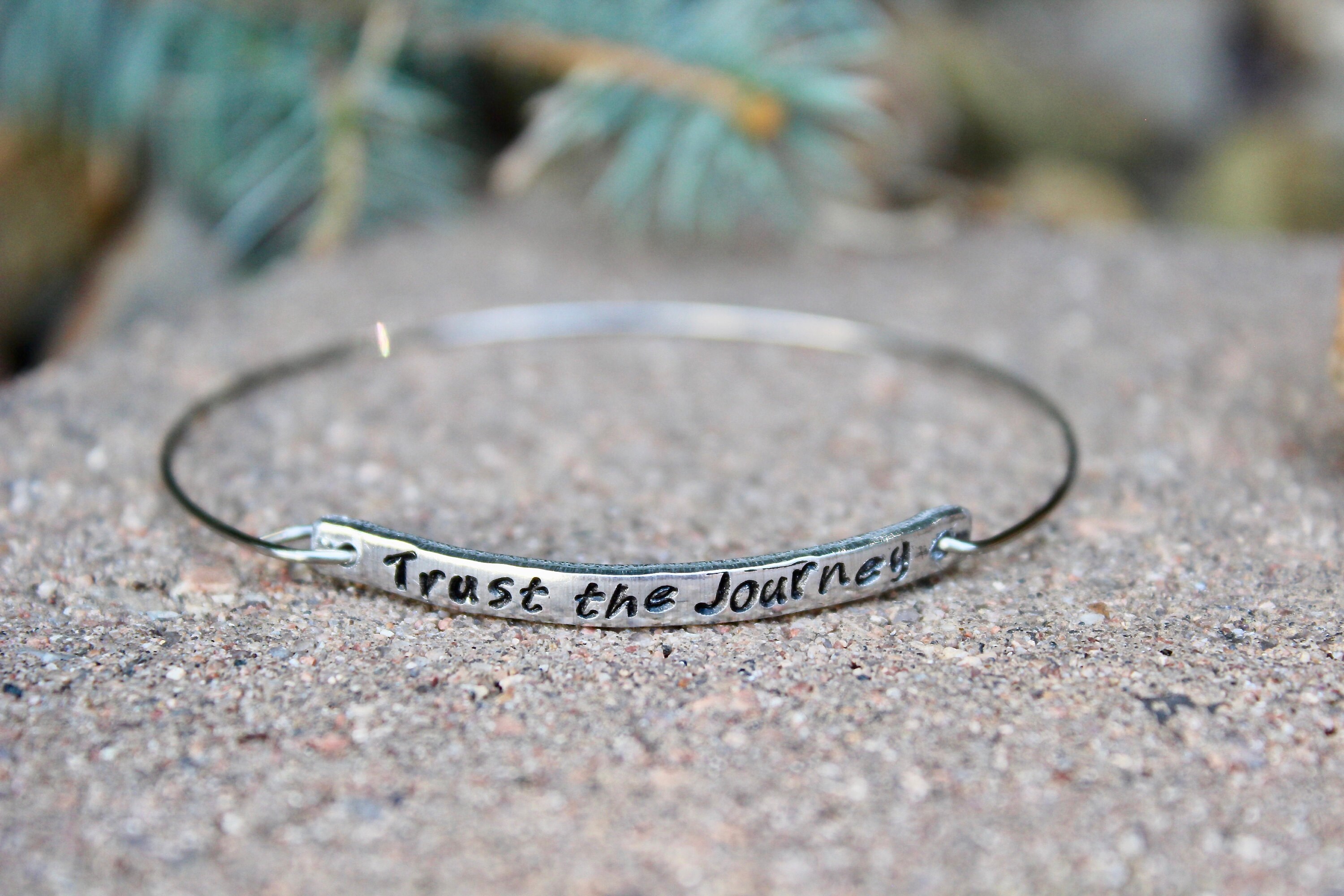 For one thing, my daughter's 8th birthday is next Sunday and she's chosen to have a sleepover party the night before to celebrate. Will I find time to create a new item, photograph it, then list it and blog about it all in the same day? Both the day before and the day of her birthday will be super busy...so we'll see. Either way, I'm going with today's custom request bangle as a sign that I need to just ride the wave. I love the phrase "trust the journey"...wish I could follow its wisdom more regularly.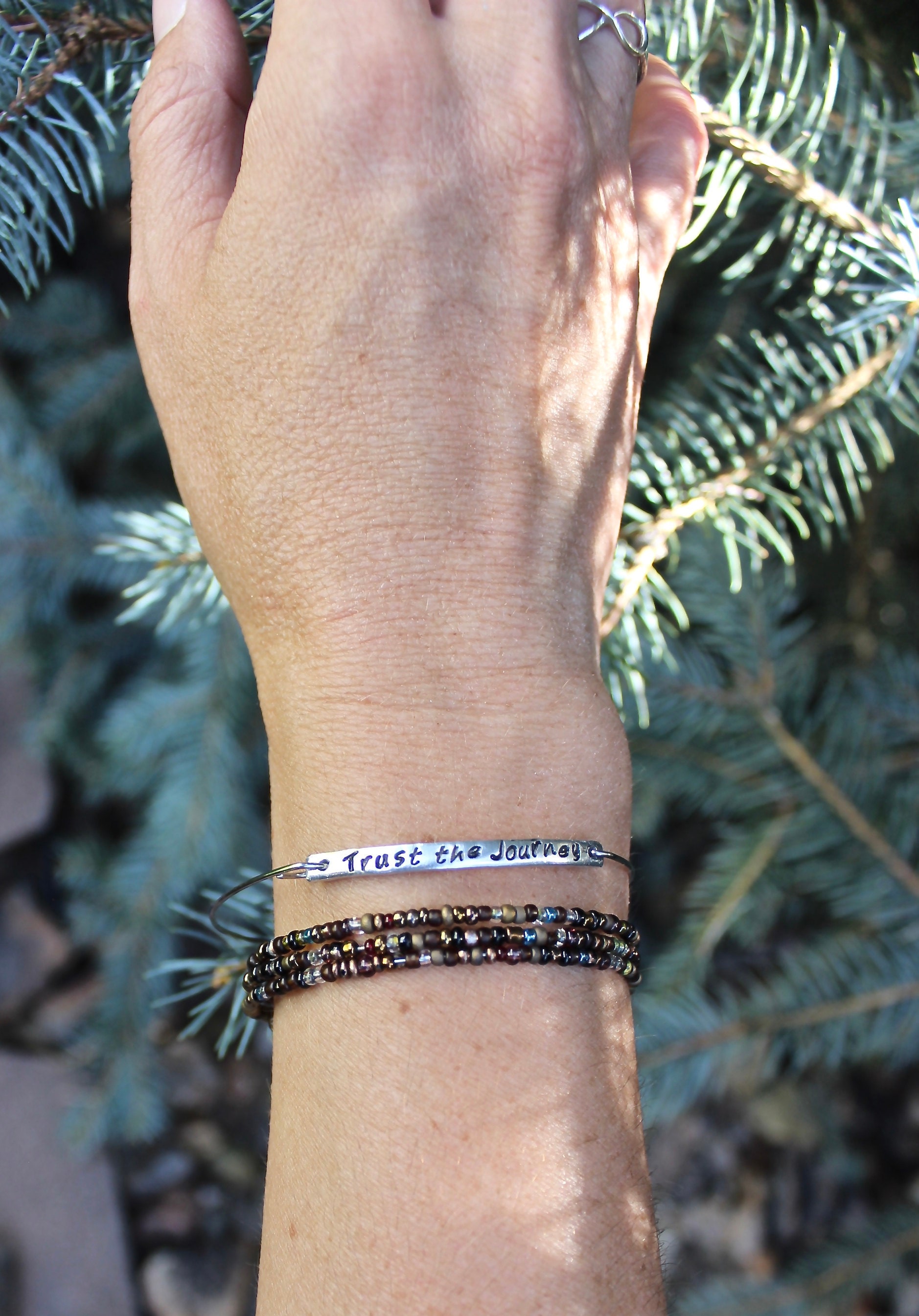 Hope you've had a good Monday!