Like I was saying yesterday, I hope to bring new fingerprint designs to the shop on a regular basis. This one incorporates my newfound love of soldering and working with sterling silver with my love of creating super personal charms like those made from the ridges of fingerprints.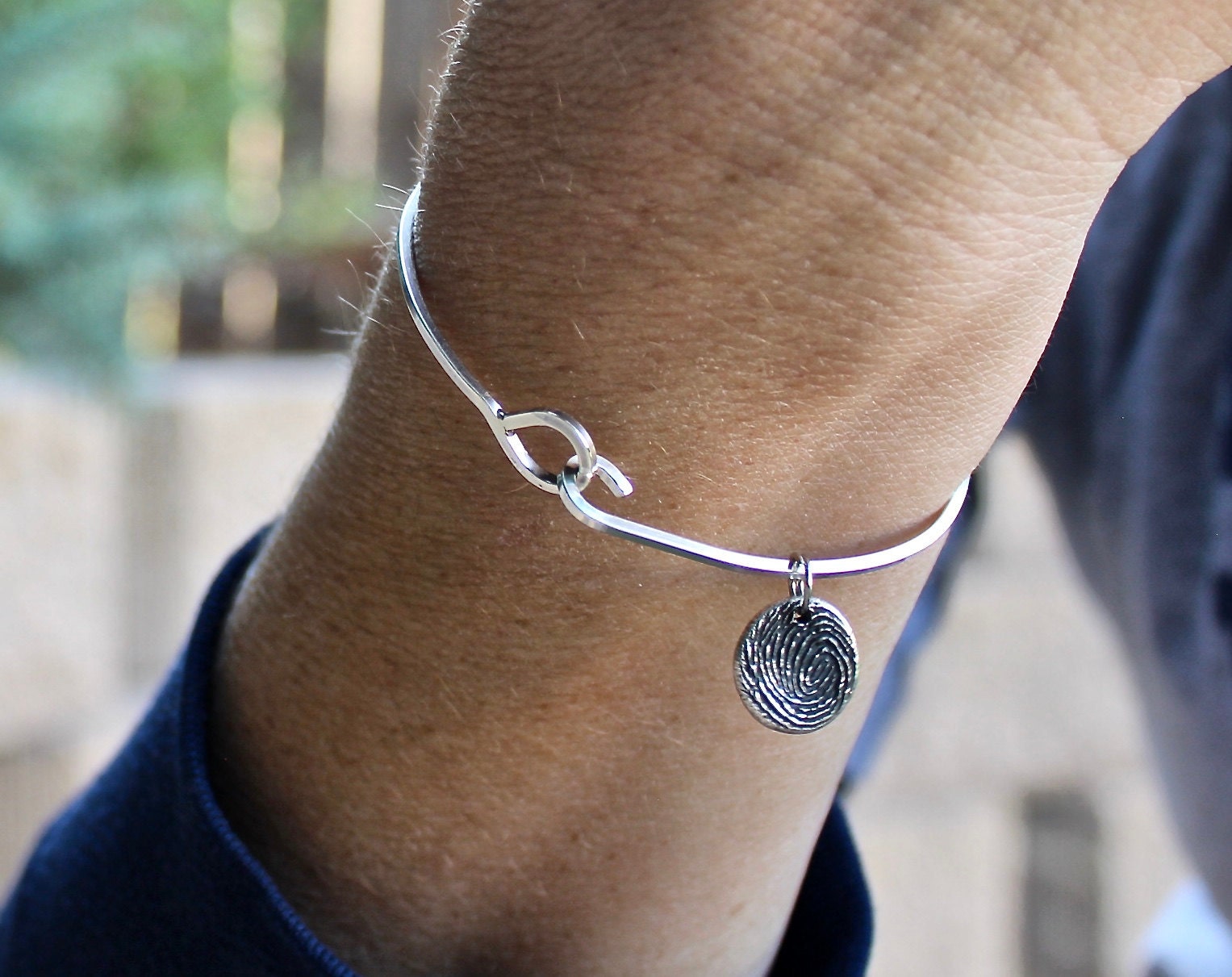 I shaped an 8 inch square sterling silver wire and soldered the round clasp on one end so there's no need to worry the charm will get stuck inside the clasp, and hand shaped the bangle and the loop to connect the clasp at the opposite end.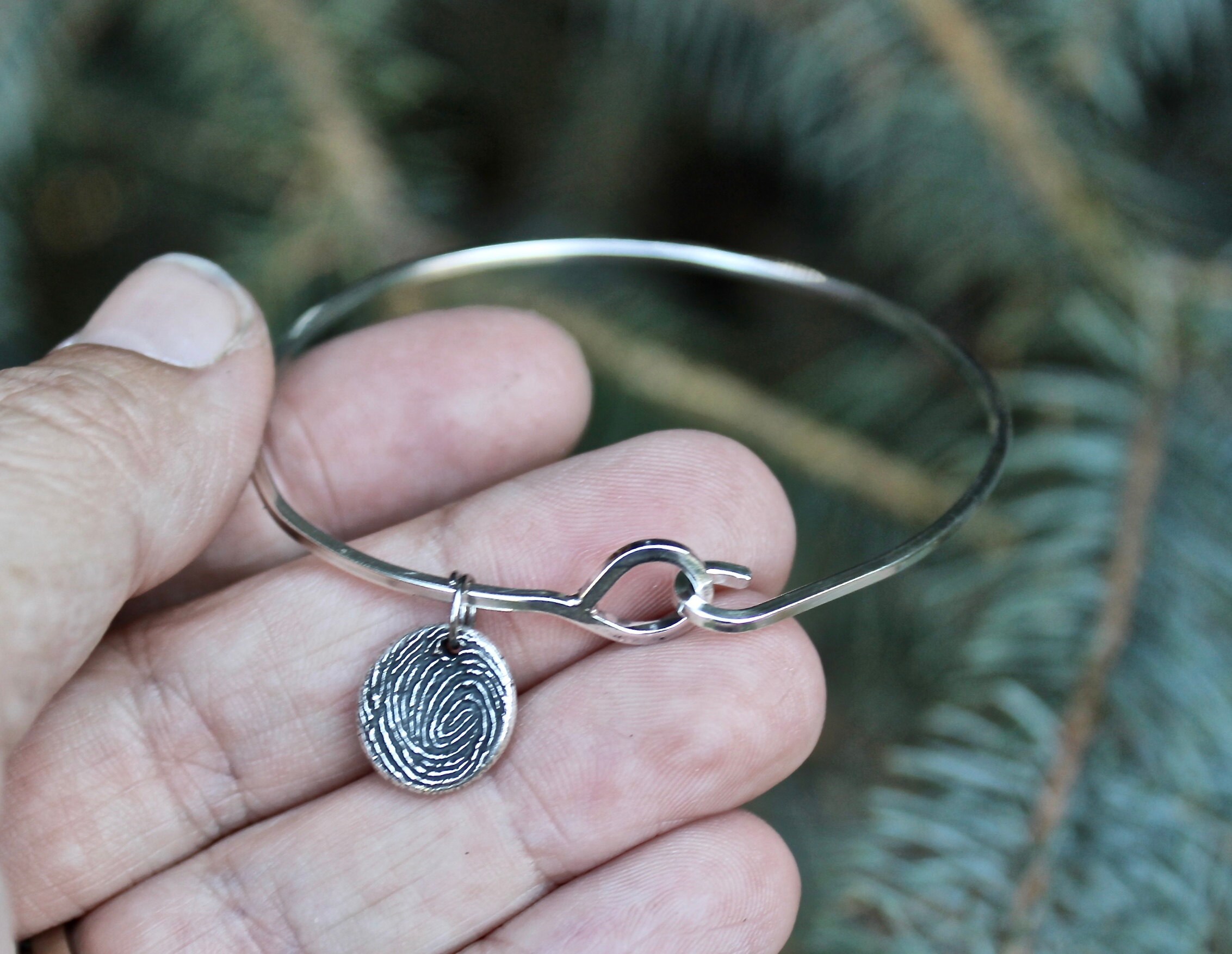 Each fingerprint charm is created from sterling silver metal clay, which consists of a binder and tiny bits of sterling silver metal, which picks up very fine detail. I also create a 3D version of the image of the fingerprint, which I then press into the metal clay, shape and sand the print, then fire it in my kiln for 2 hours at 1,600 degrees. The resulting charm is a solid sterling silver fingerprint.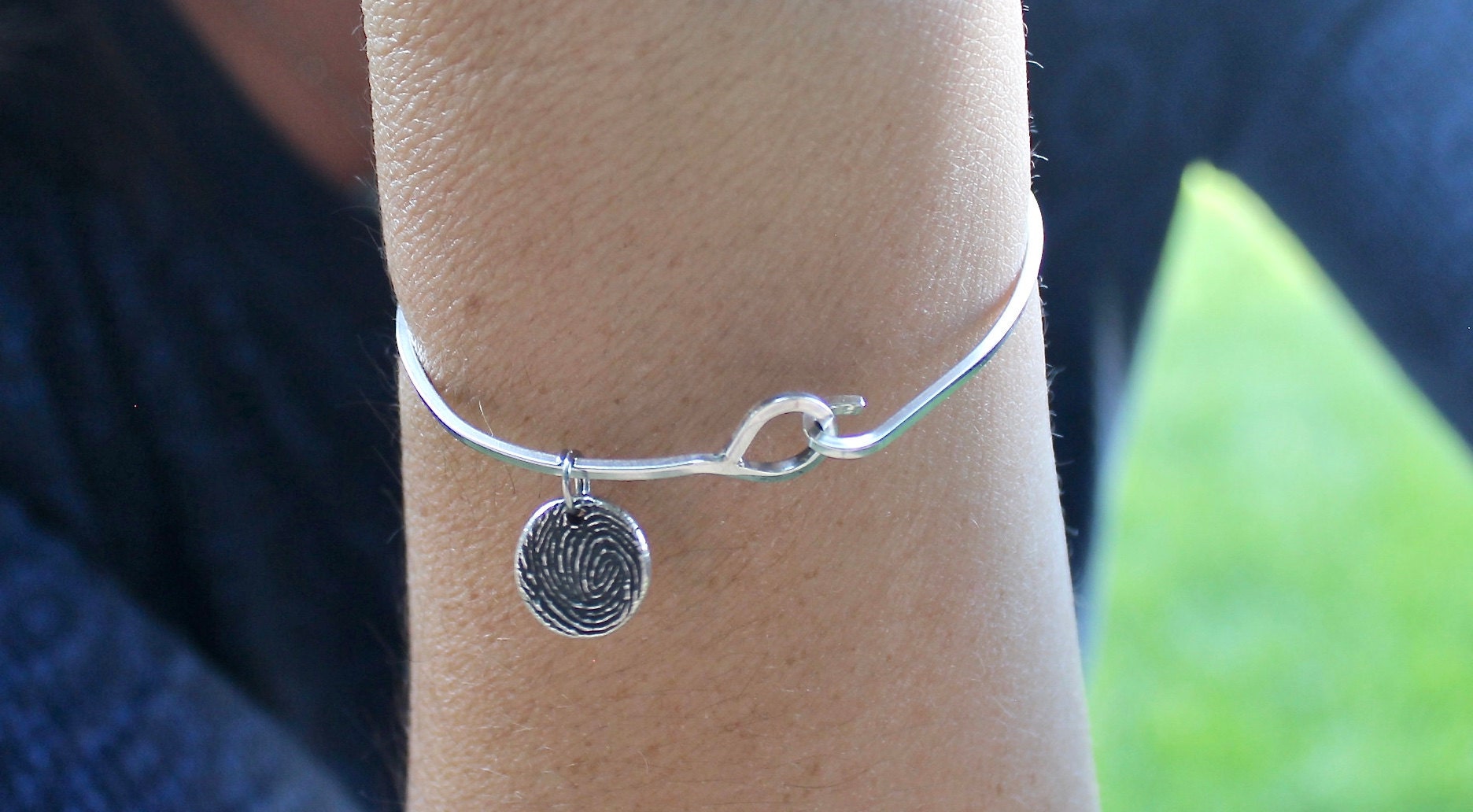 I really (really, REALLY) love making these. I hope you like it!