I love bangle cuffs, and when they're inverted so the opening is at the top of the wrist, it's even better. Everyone has someone they love the most, so this bracelet can be a gift to that person or a reminder of the person (or people) you love the most.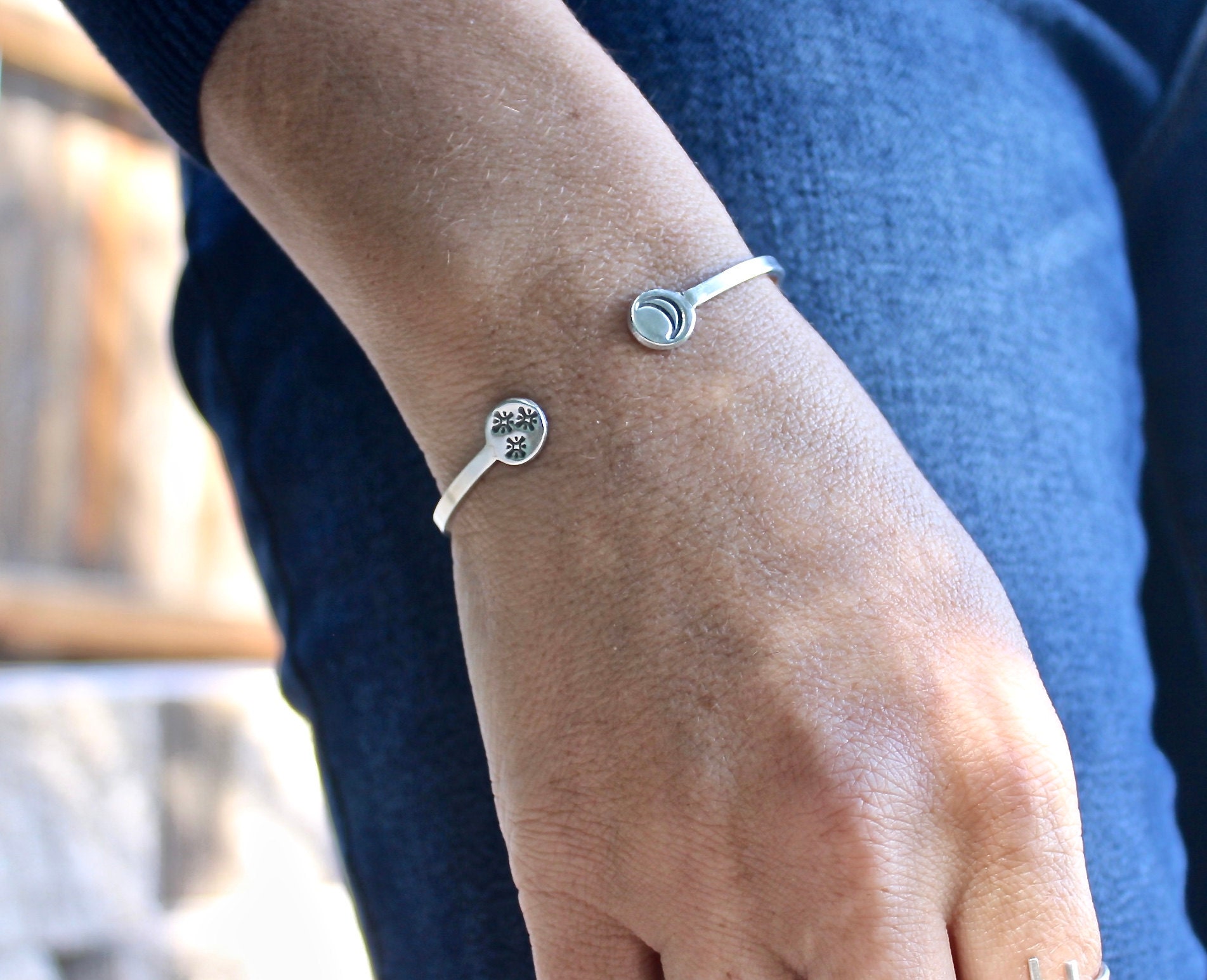 I'm nearing the end of this most recent 30 day challenge where I strive to add new items to my shop, otherwise I get busy working on orders and I don't set aside time to add new listings. With this new round, I started off wanting to add 30 new bangles with the new design I have, but I also learned to solder and needed a way to have hands on experience with it on a daily basis, and now I'm hooked. I love soldering more than any other jewelry technique thus far. I love creating a design in my mind, then seeing it come to life. Watching the flame melt the solder until it's glowing and filling all the spaces between the pieces of silver is one of the best parts.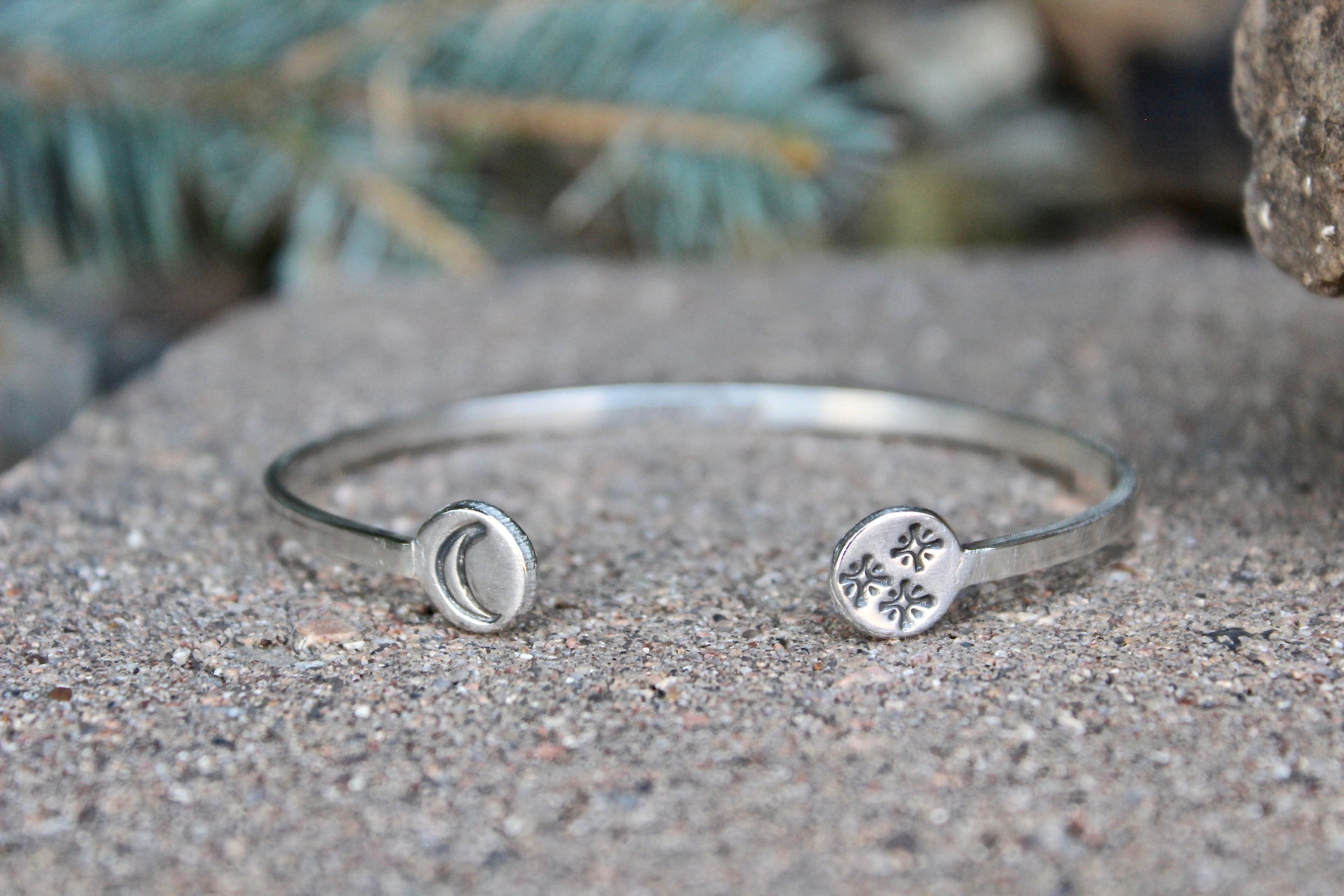 In the future, after this challenge has ended, I hope to continue designing and creating other silver items I join using solder. Especially fingerprint and handwriting items. Keep checking back in my shop for new listings and blog posts explaining my process.