My final listing is a dainty sterling silver flower ring, made with square sterling silver wire and a small misshapen square with a flower stamped in the center. I played around with some other designs today, trying to come up with something perfect for the final day of this challenge, but I settled on this dainty soldered ring.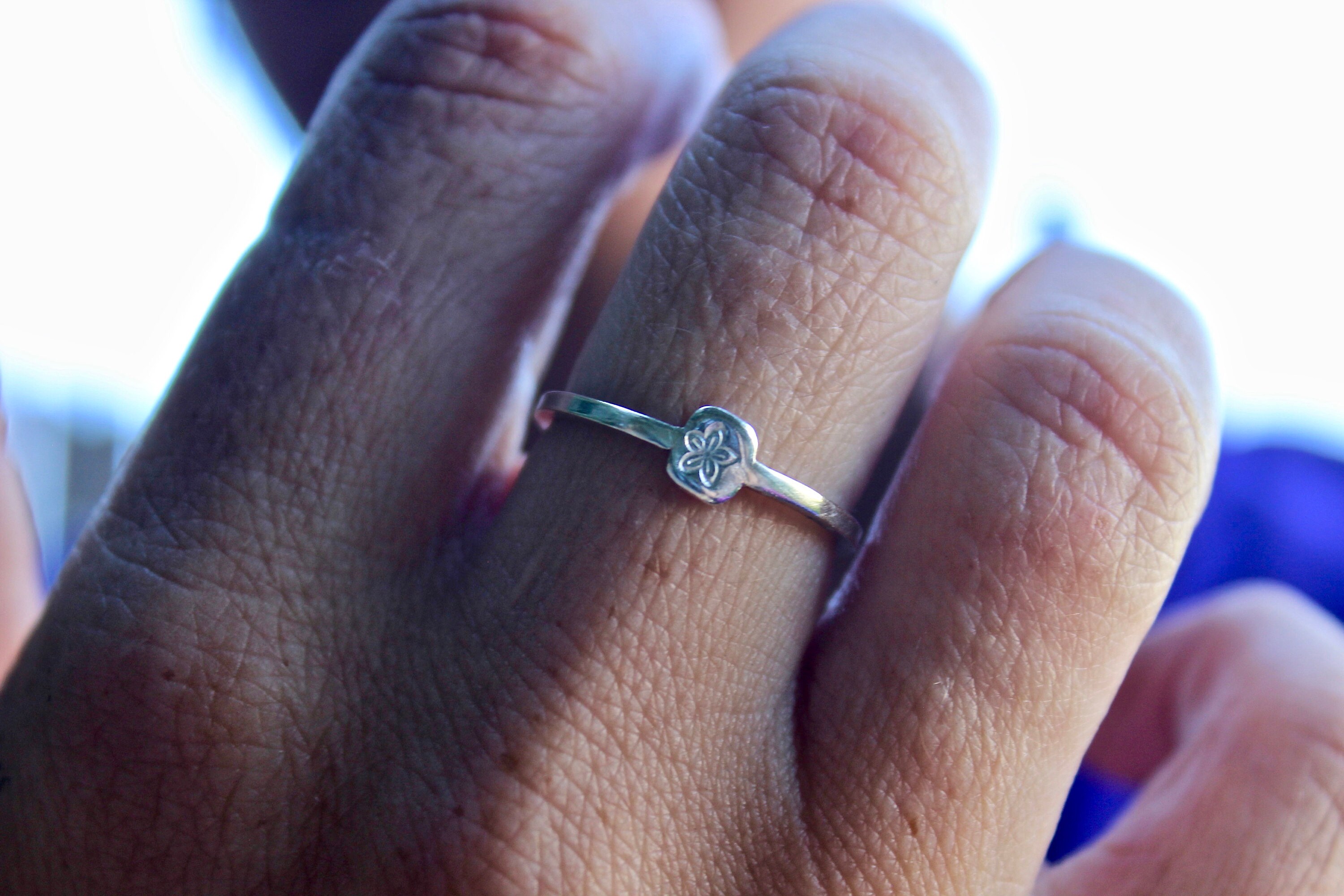 I love sterling silver rings more than any other jewelry, and if I were shopping for rings 10 years ago, before I learned to make them for myself, I definitely would have bought this one. And since I'm selling it online, it can be customized to change out the symbol from a flower to one of a dozen other choices, or for an initial or number.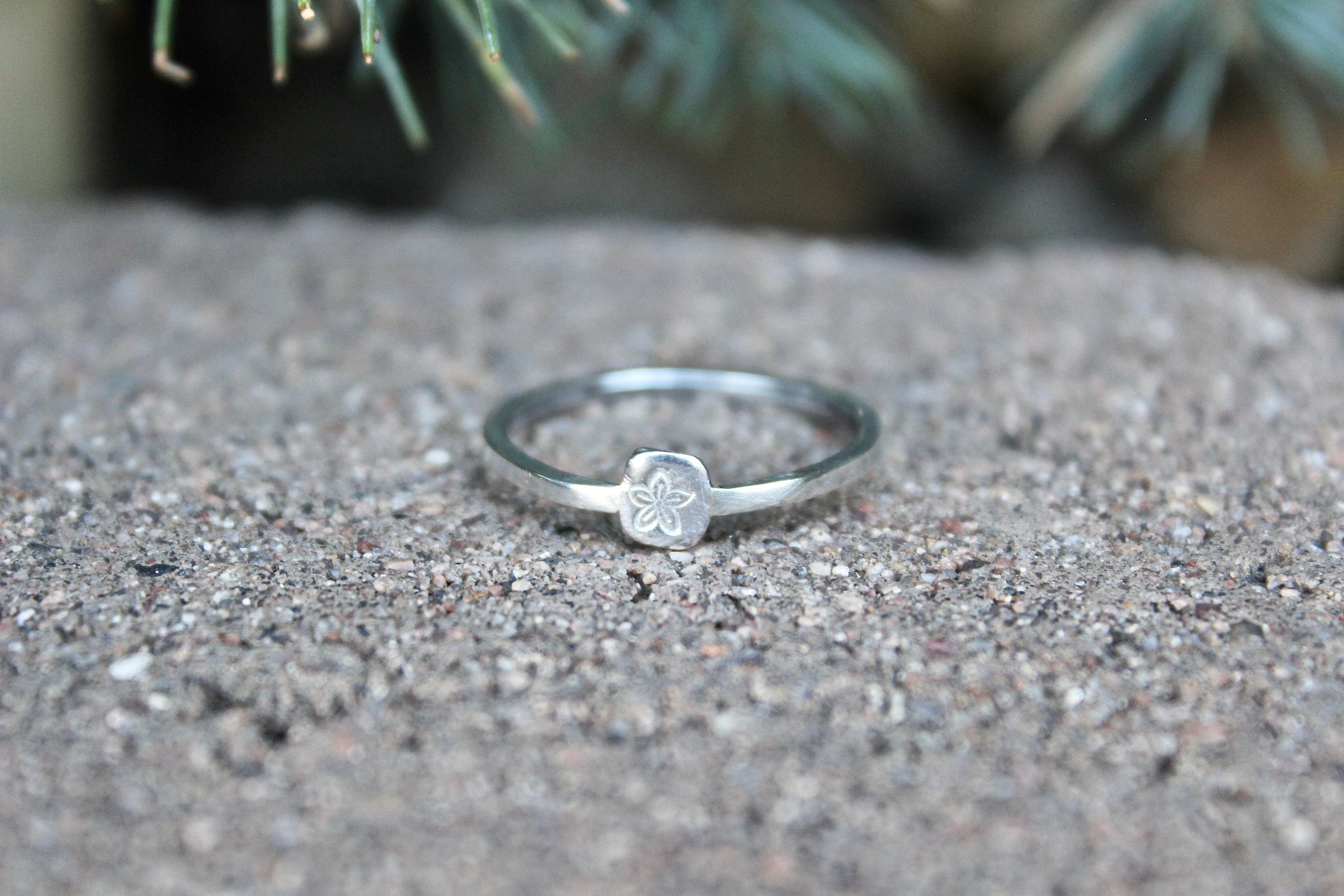 I didn't add a patina to the symbol because I like the silver tone, but I could easily customize that as well. This ring represents what I value most about my jewelry shop, the chance to make the jewelry completely personal to the buyer.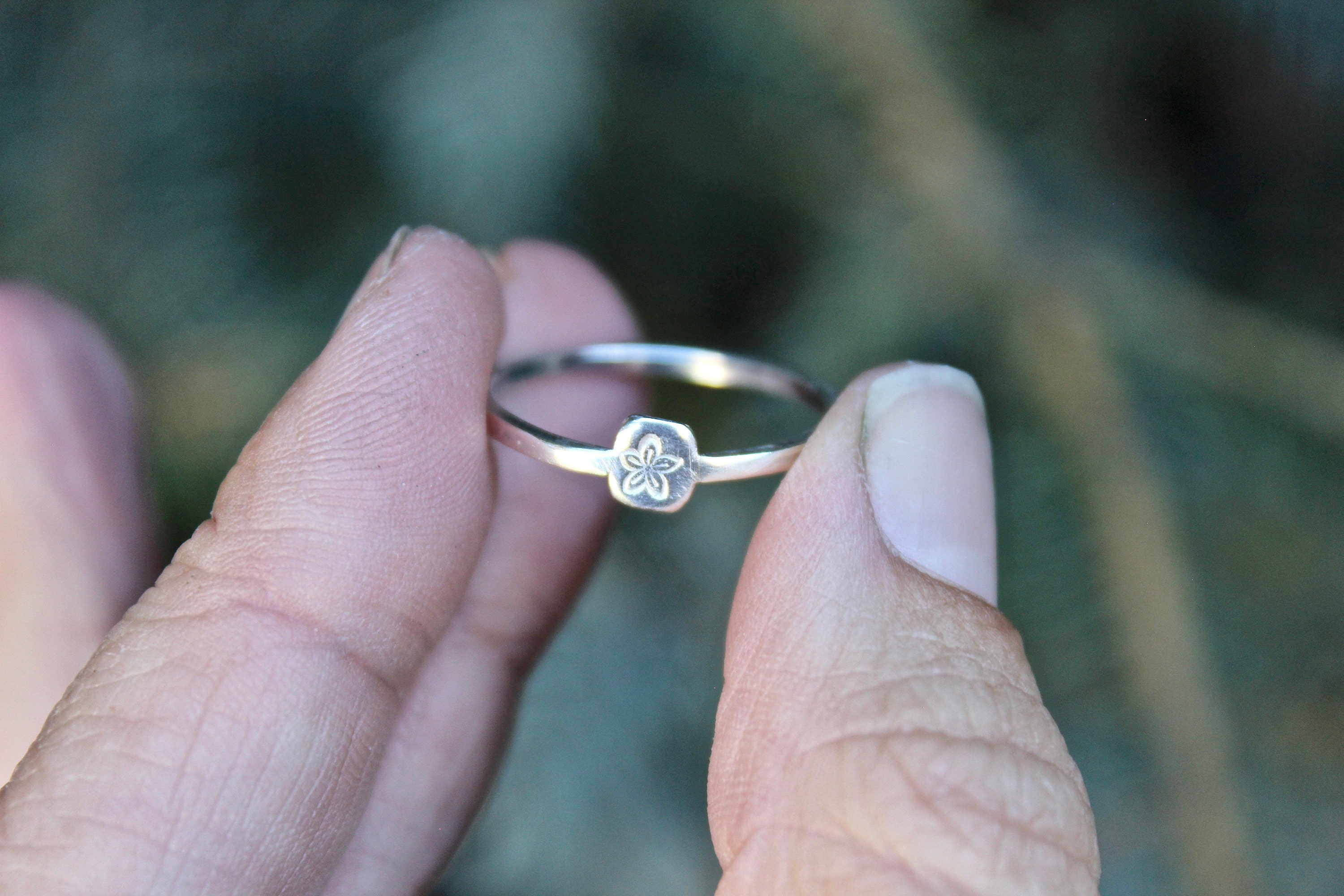 Over the next few months, I'll be super busy with holiday orders, so I'm thrilled that I dedicated these past 30 days to adding new items and challenging myself with new techniques. Though I may not be posting as regularly, I'll definitely be back to add updates through this busy season. Thanks for following along with this latest 30 Day Challenge!!