Sometimes when I shop at certain stores, I wish there would be a table of contents pointing me in the right direction for gifts for specific people in my life, like my mother, sister, husband, friends, etc. Since my jewelry shop has grown a lot over the years and I offer gifts for all of the above and more, I am going to put together links to lead you in the right direction. If you like the style of jewelry I offer and would like to find something just right for a loved one, this handy guide will point you in the right direction. Happy Holidays!!!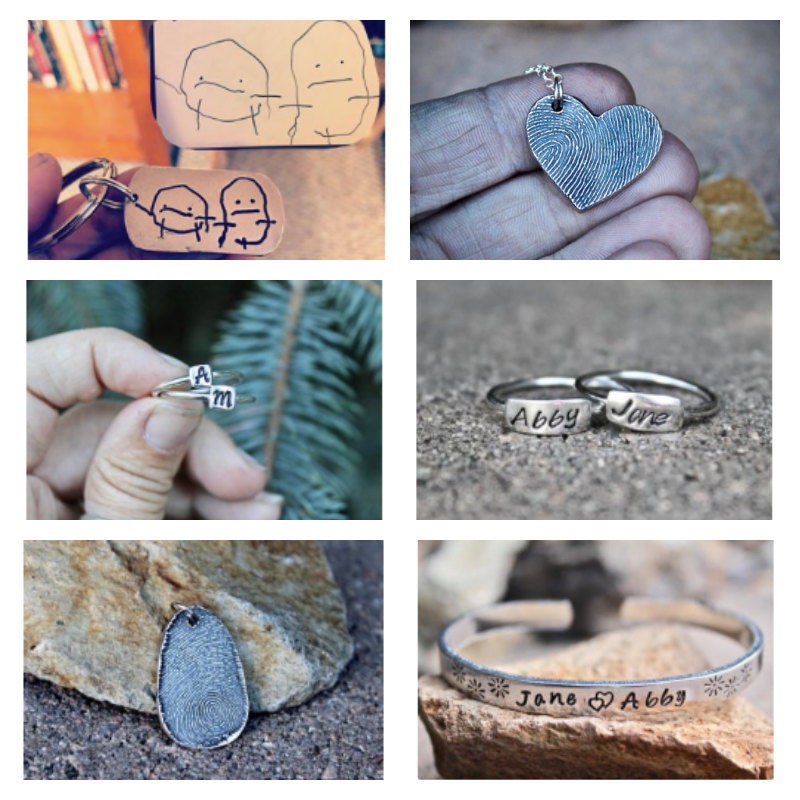 Some of my favorite mom gifts are the children's drawing charms & keychains, and also the fingerprint charms. Those two styles were the first two I created for myself back when I first started offering these items. I also love bangle cuffs with my kids' names on them, and the fingerprint heart ring.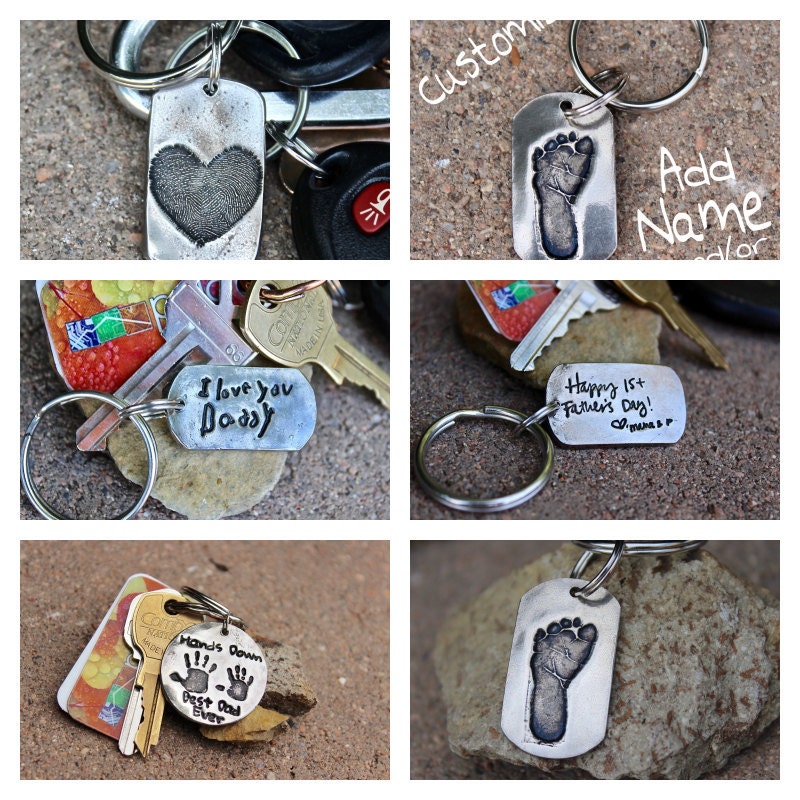 My poor husband has a keychain that weighs about 10 lbs because every time I come up with a new design for a meaningful keychain (like the handprints keychains, which are great for granddads too), he gets a sample. If your husband or the dad of your kiddos is more into jewelry, there are several options for dog tag style charms that go great on stainless steel or leather chains. The fingerprint charms and handwriting charms would be a great idea, as well as the child's drawing.
Gifts for Sisters & Best Friends
A lot of the above will overlap because I have two daughters and I like to believe they'll be best friends as they get older (they might not think they are now, but watching them together it's obvious they're definitely each other's best friend...makes my heart melt).
Everything in my shop spawned from my love of something, and my paw print rings and keychains come from my love of my dog, Ike. He's awesome. My 40 hour a week co-worker, the one living thing I spend more time with than anyone else (other than myself).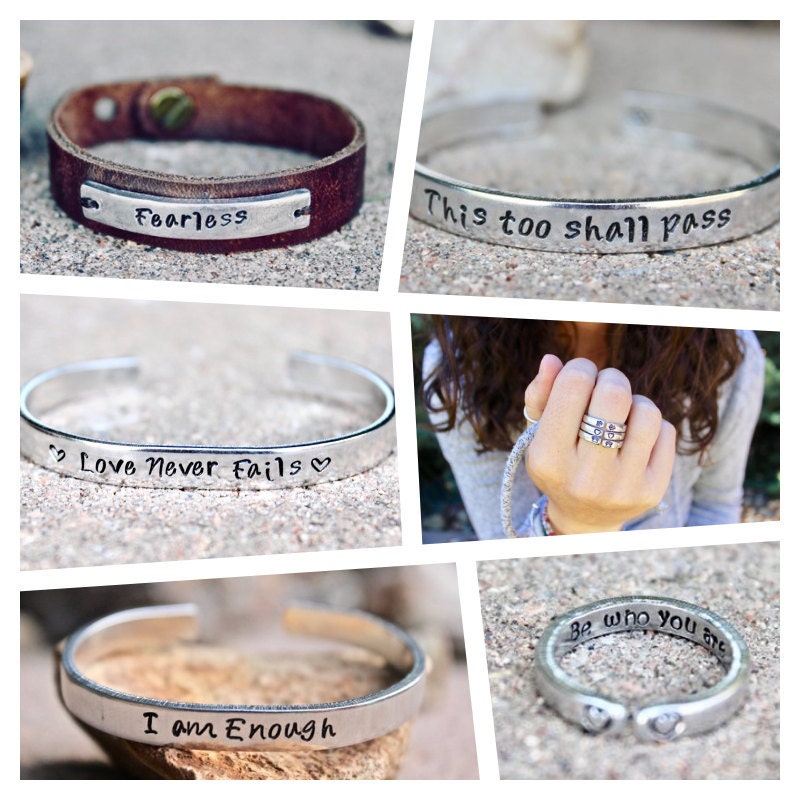 I very much love inspirational reminders, whether it's a sweet meme on Facebook or a cleverly worded t-shirt, inspiration can pop up in unexpected places. But sometimes, a constant reminder is also helpful, and I offer dozens of options!
I may come back and do a Part Two to this guide sometime in the near future, but I hope this gets everyone off to a good start. Some of my most frequently asked questions are what good gifts could I offer specific people in my customer's lives, and so I hope this is a good way to see some of the items I have to offer. The links will take you directly to my jewelry shop with items available to order.
As always, if you see something you love but you'd like something just a little different, don't hesitate to ask. I love creating custom requests!