I liked Colorado. Arizona was fine too. They both had a million things to do, friends I could visit because we lived nearer and friends I made while living there, but so far, living in Virginia has been by far, my favorite state of residence to date. Since moving here only a little over a month and a half ago, we've visited family multiple times, found lovely trails to run on, taken the girls to the local community pool over a dozen times, gone to museums, visited Alexandria's Saturday farmer's market and so much more. Sure, there's humidity, bugs, snakes and lots and lots of traffic, but I don't mind the humidity or bugs and I avoid the traffic. I pray we don't see another snake (there was a copperhead on our FRONT PORCH the first morning we lived in our house). All the downsides can so far be forgiven when there are views like this.
We even went to Baltimore this past Saturday for an Orioles game (my husband's a fan, poor guy). While there, we toured the USS Constellation and my oldest daughter volunteered to assist in preparing a canon for firing. She's so impressively outgoing.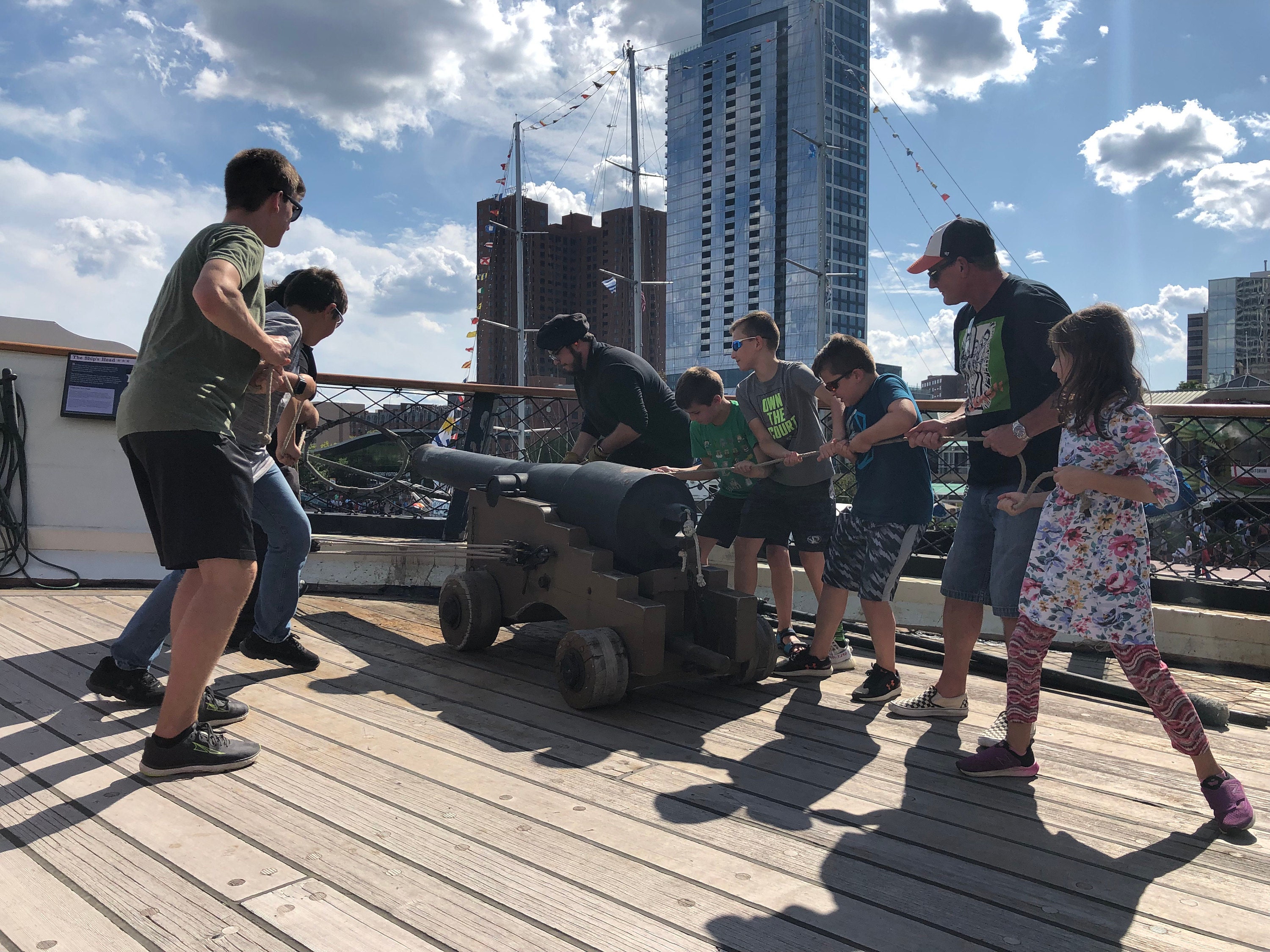 I know our time here in Virginia will fly by, but at least we're making the most of it!